Create an online radio for your community radio
Create your radio in minutes and
7 days free trial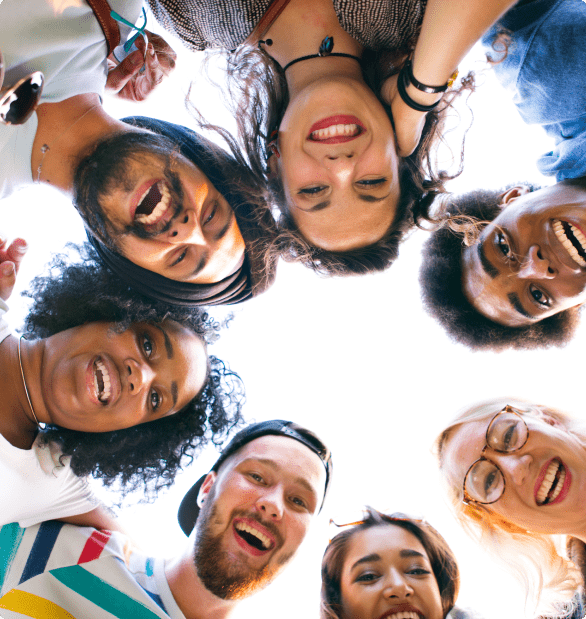 Your community radio
without geographical boundaries
Create a web radio (also known as create an online radio) is a smart and simple solution for creating a community radio. If you already have a radio in the traditional way, making it available online through your own website and app will considerably increase your audience. If you don't have one, this is your chance to create a very low cost community radio!
With programming 24 hours a day on autopilot and live whenever you want, your community radio will be connected with your community through its own app and website with all the resources a broadcaster needs to interact with its audience, and most importantly, without depending on the geographic location of each listener.
3 benefits of creating
an online community radio
No geographic borders
A traditional radio is limited to the range of its antenna. When creating an online radio for your community, you will not have geographic limitations.
Greater visibility
Who is not on the internet, does not exist. This is the new reality. Be available 24 hours a day in the palm of your listener's hand through an app and website.
Engaged community
Build a community around your own website and app to discuss topics relevant to your community through our interaction tools.
8 reasons to create an
online community radio
1
All resources in one place
The best all-in-one platform to create an online community radio. Create a complete app and website with all the features a broadcaster needs.
2
Quick and easy to get started
Create a free account to test and start customizing your online radio website and app in a simple, fast and intuitive way.
3
It is very cheap to have an online radio
Creating an online community radio costs much less than you might think. Want to pay even less? 25% discount on annual payment. Discover our plans.
4
Efficient technical support
It doesn't matter if you are a beginner or an experienced radio pro. Our team will always be at your disposal to answer any questions you may have.
5
Autonomy to transmit
Leave your radio on autopilot and go live whenever you want. It is not necessary to keep your computer on. Your radio is on the air 24 hours a day!
6
Engage your community
With our interaction tools, your radio's website and app create a true community. Explore features like chat, message board and music requests.
7
Discuss relevant topics
Use the power of the internet to raise and discuss relevant issues that need attention in your community.
8
Your community to the world
Create a communication channel capable of showing what is being done in your community to anyone connected anywhere in the world.
+91MM
Listeners per month
2006
+17 years of history
FAQ
I'm starting now. Will I be able to create an online radio?
Of course, without a doubt. We developed the BRLOGIC platform to allow everyone to create their own internet radio, even if you are not a radio professional or a traditional broadcaster. In addition, we offer several tutorials in our help center to allow you to fully utilize all the features offered.
Does BRLOGIC offer technical support?
Yes. We offer all the support and support necessary to clarify your doubts. Just send a call in your customer area. We respond in less than 24 business hours (and most of the time, in less than 2 hours).
I'm testing. Can I cancel whenever I want?
Yes, you can cancel at any time during the 7-day free trial period. No charges will be made! To cancel, simply access the customer area and request cancellation.