Live stream and
Auto DJ for radios
Stream live or let the Auto DJ run your radio on autopilot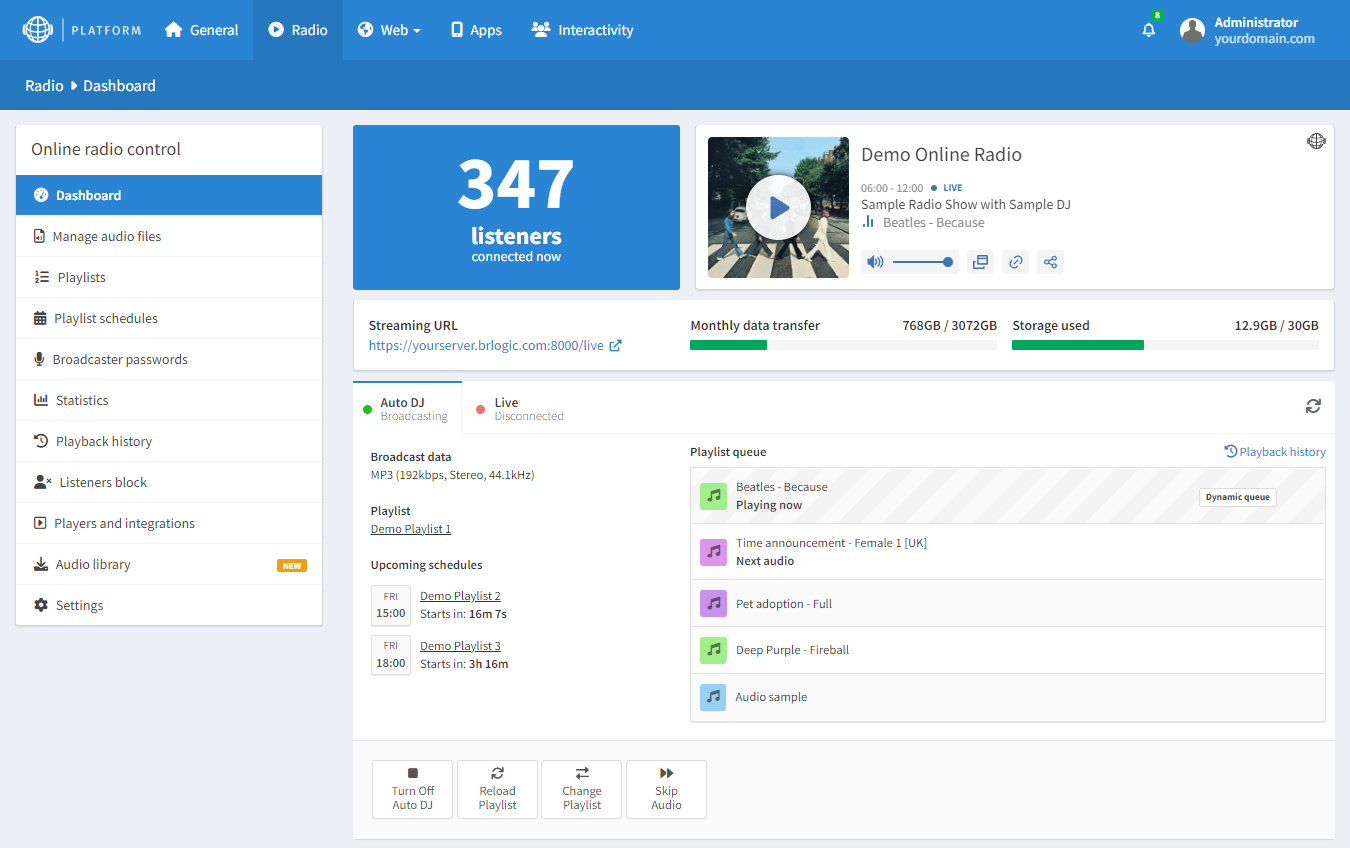 Live Streaming
Stream live from your computer or studio, from anywhere in the world.
Autopilot via Auto DJ
Upload your audio files, organize them into playlists and set the schedule time. Your radio is 100% on autopilot.
Dynamic Queue

Exclusive
Instantly add any type of audio file to your recorded schedule without having to edit your playlists.
Stream in ACC+ and MP3
Stream your radio in an extremely popular format and compatible with whatever device your listener is using.
The best player builder
in the world
Player compatible with Google Cast
Your radio on TVs and other compatible devices
The most complete platform
Other Features you'll Love
Right time announcements
Insert right-time ads with female or male voiceovers into your playlists.
Multi broadcasters
Create a password for each announcer to facilitate the management of access to live broadcasts.
Podcasts
Make audio files available on your website or blog for listening at any time.
The largest audio library
Short programs
A large number of 1 to 2 minute programs with different contents to enhance your schedule, keeping your audience informed.
Campaigns and Spots
Complement, inform and educate your audience with content on everyday topics and commemorative dates.
Vignette Packs
More than 50 free vignettes to insert in your programming and make your radio attractive and professional.
Try free now